Sandra Sachsenhauser
Künstlerische Arbeiten
Facebook: https://www.facebook.com/sandra.sachsenhauser/
Vero: https://vero.co/sasa_art
1x: https://gallery.1x.com/member/sasaart
art limited: https://www.artlimited.net/1046473
Instagram: https://www.instagram.com/sandrasachsenhauser
KÜNSTLER VITA
1970 geb. in Fürth (Bayern, Mittelfranken)
1986 – 2007 analoge schwarz/weiß und Farbfotografie, Gestaltung von Fotobüchern und Kunst Collagen
1989-1993 Studium in Nürnberg, Bayern
ab 2011 künstlerische digitale Fotografie in Dubai, künstlerische Auseinandersetzung mit Architektur
ab 2012 Publikationen in Kunstmagazinen, Fotomagazinen, Fotografie Online Galerien und Teilnahme an Ausstellungen. Verschiedene Aufträge für das Dubai Kultur und Art Ministerium
2014 Auszeichnung / Award: Das Bild "THE WAVE" hat bei dem renommierten PX3 – The "Paris Photography Prize" 2014 in der Fine Art Kategorie den Silber Award verliehen bekommen.
2014 Auszeichung: (en)Visionography B&W Fine Art Contest 3. Platz
2015 Konferez mit Vortrag beim Urban Art Projekt, Veranstalter Photo Walk Dubai | Inspire 10
2016/17 Architektur Fotografie Touren in Dubai
2018/2019 Tour-Angebote für Fotografen in Kroatien
2021 VIPA | Visions International Photo Awards | Nominee https://vipacontest.com/fine-art-winners-2021/
Phototour4you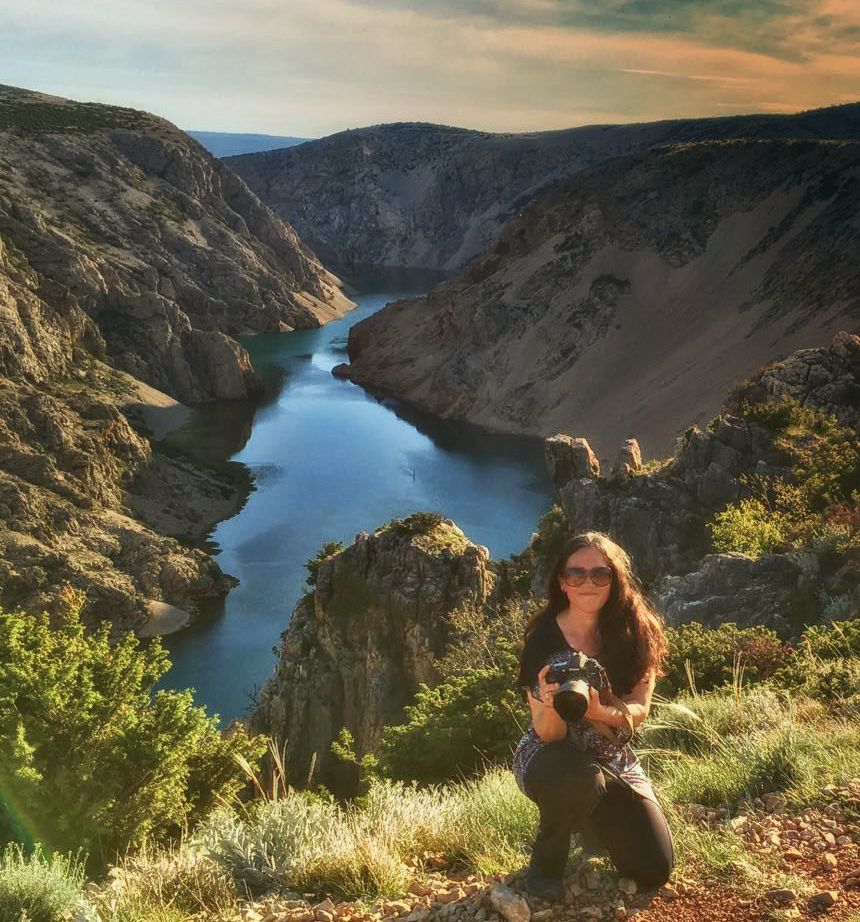 Passion for Photography · Capturing Reality · Inspiring Creativity
Artist, Photographer Tour Guide
What can you expect?
Sandra Sachsenhauser is a professional photographer tour guide specialising in architecture, landscape and surreal photography.
Life and Experience
Sandra was born and raised in Fürth, Frankonia / Germany and graduated in social education, majored child and juvenile social care, in Nürnberg. During this time she practised the analog black and white, and colour photography, and the design of photo books and photo collages (making a composite photograph by cutting, gluing, rearranging and overlapping two or more photographs into a new image).
Dubai – United Arab Emirates
2004 she left the home country Germany, with her husband and her dogs and became an expat. 13 years in Dubai, United Arab Emirates, life was filled with experiences through meeting people of different cultural background from all over the world, which made the learning curve skyrocketing.
She was and is well connected with the photographer community all over the world and was working as an Licensed Tour Guide in Dubai.
Starting from 2011 she practised digital photography in Dubai, mainly architecture and desert landscape
She organised and lead many Photographer Tours, Photowalks for the Dubai Culture and Arts Authority and participated in many Photographer Workshops and Exhibitions in different Emirates.
Europe
Since December 2017 she is based in Europe, spending some time in Zadar / Croatia, where she founded the platform phototour4you.com and offererd tailor made photo tours.
Sandra's Gear List
Nikon D600
Nikkor 14-24mm
Nikkor 50mm
Nikkor 85mm
Tamron 70-300mm
Her passionate style and creativity has made its mark in many Photography magazines and exhibitions already. Her photography "THE WAVE" won the Silver Award at the prestigious PX3 – The "Paris Photography Prize" 2014 in the Fine Art category. At the (en)Visionography B & W Fine Art Contest, she received the 3rd place.