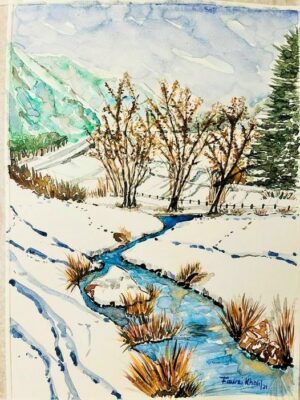 Fawzi Khalil – Artist and Painter
Fawzi Khalil is an individual full of surprises. I know Fawzi from my time when I used to live in Dubai.
Fawzi has such a wide experience and is simply a great person. At every occasion when talking to him, is light weighted and of ease because of his kindness and non bias attitude. His huge experience in so many aspects of life is a fountain of knowledge.
This is about Fawzi
Fawzi Khalil is a Lebanese-Canadian artist and architecture teacher. Fawzi has a great background and experience in the field of management and sales. He is a beholder of a bachelor's degree in architecture and interior design and has completed three collegiate certificates in administration, homes and building inspection, residential and commercial real estate agent. He is trilingual with a strong international and multi-cultural experience which he acquired while working in Canada and the Gulf Countries. With great passion for art and design, his artwork and paintings are inspired from the colorful nature of his mother country Lebanon and the beautiful sceneries of his current home in Canada.
Stay inspired
Sandra Sachsenhauser