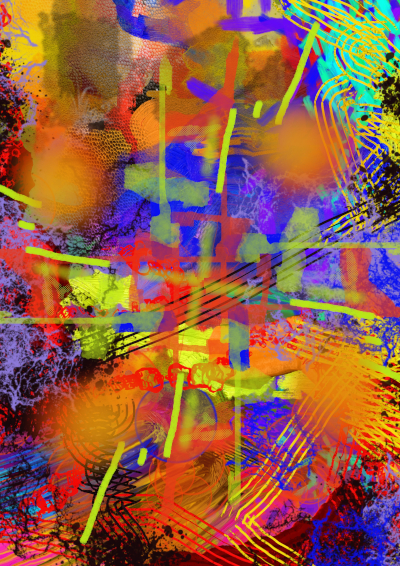 My motivation behind creating artwork in digital form is of very practical nature
Art Creating and Expenses
As we are facing more and more hard times around the world and money becomes an issue everywhere, I decided to focus on creating art with digital tools. It is a new platform for me and is interesting and has a steep learning curve. The apps we use get better and better by the day.
Scarcity and Cost in Thailand
For me as an art creator it is the perfect thing for the time being, and I can do art without buying expensive materials which are hard to get by in Thailand and extremely expensive here compared to other countries. It is not that I want to turn away completely from the conventional way of art creating. I love oil or acrylics on canvas. Also, I still paint here and there this way, but for now, I focus more on the digital counterpart and hope it will bear some fruits.
The Sky is the Limit
Sometimes I even mix the media, for instance I take a high-resolution photo of one of my canvases and then start working over that image in 'Krita' or any other art program which offers plenty options to work with, a 'digital playground'.
No Overpainting
The results are satisfying for practical and artwork reasons. In former times I used to overpaint a lot of my works, because I did not have the money to buy new material. In that process I lost sometimes some great art works, so nowadays I don't do that anymore and so I can keep the originals the way they are. I was never seeking perfection because it is not my cup of tea. I mostly focus on the very moment and let me inspire by whatever comes along. It could be a bird flying by or maybe some sound that I hear in the distance, a funny moment or even a sad one, there is so much inspiration out there. If you work with your senses, you will get more and more input.
Stay inspired !
Rudi Junior